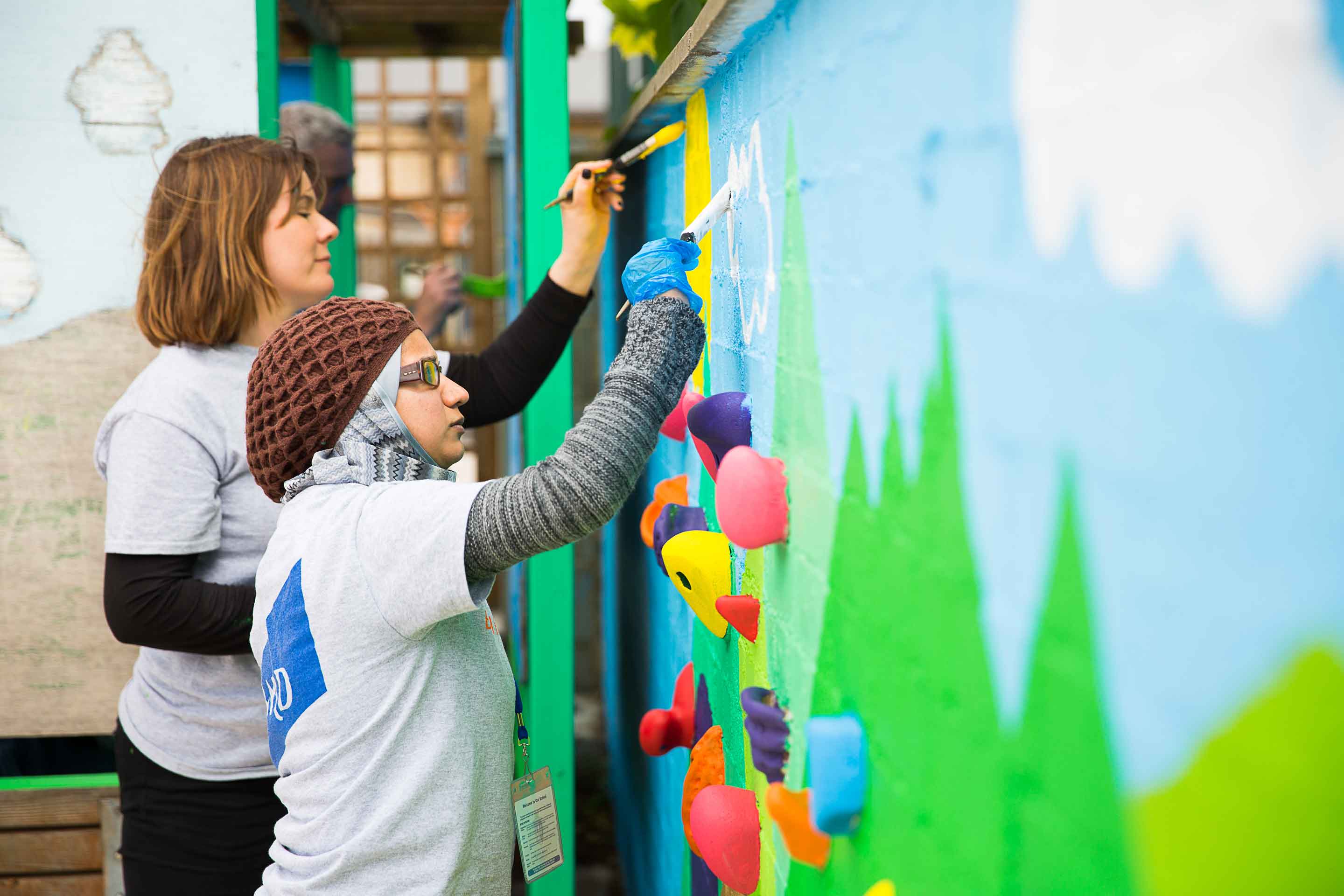 A Unique Culture
Everything we are, do and hope to achieve at Baird is driven by a straightforward mission:
To provide the best financial advice and service to our clients and be the best place to work for our associates.
What this means for clients like you is we strive to help create great outcomes in your financial life by keeping your interests first – always. It also means remaining committed to honesty, integrity, transparency and teamwork – ideals our firm was founded on 100 years ago. And they continue to make us a great firm to work with today.
They also make us a great place to work. As one of Fortune magazine's 100 Best Companies to Work For® since 2004, Baird attracts many of the best and brightest in the financial services industry. These talented professionals share our values, our beliefs and an owner's interest in our clients' success. So you can trust that everyone at Baird is passionate about what we do for you, and doing it very well.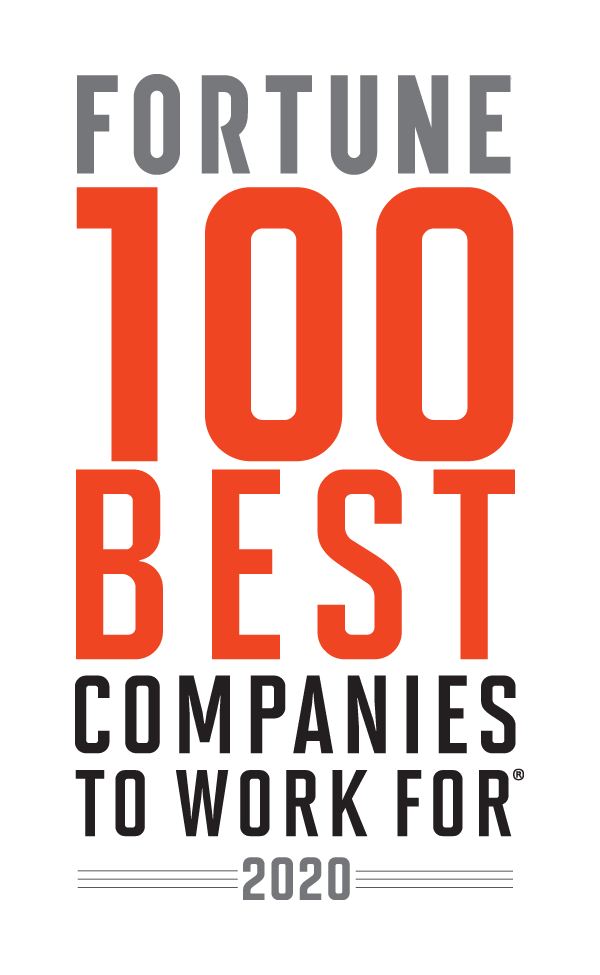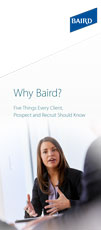 Five things every client, recruit, and prospect should know.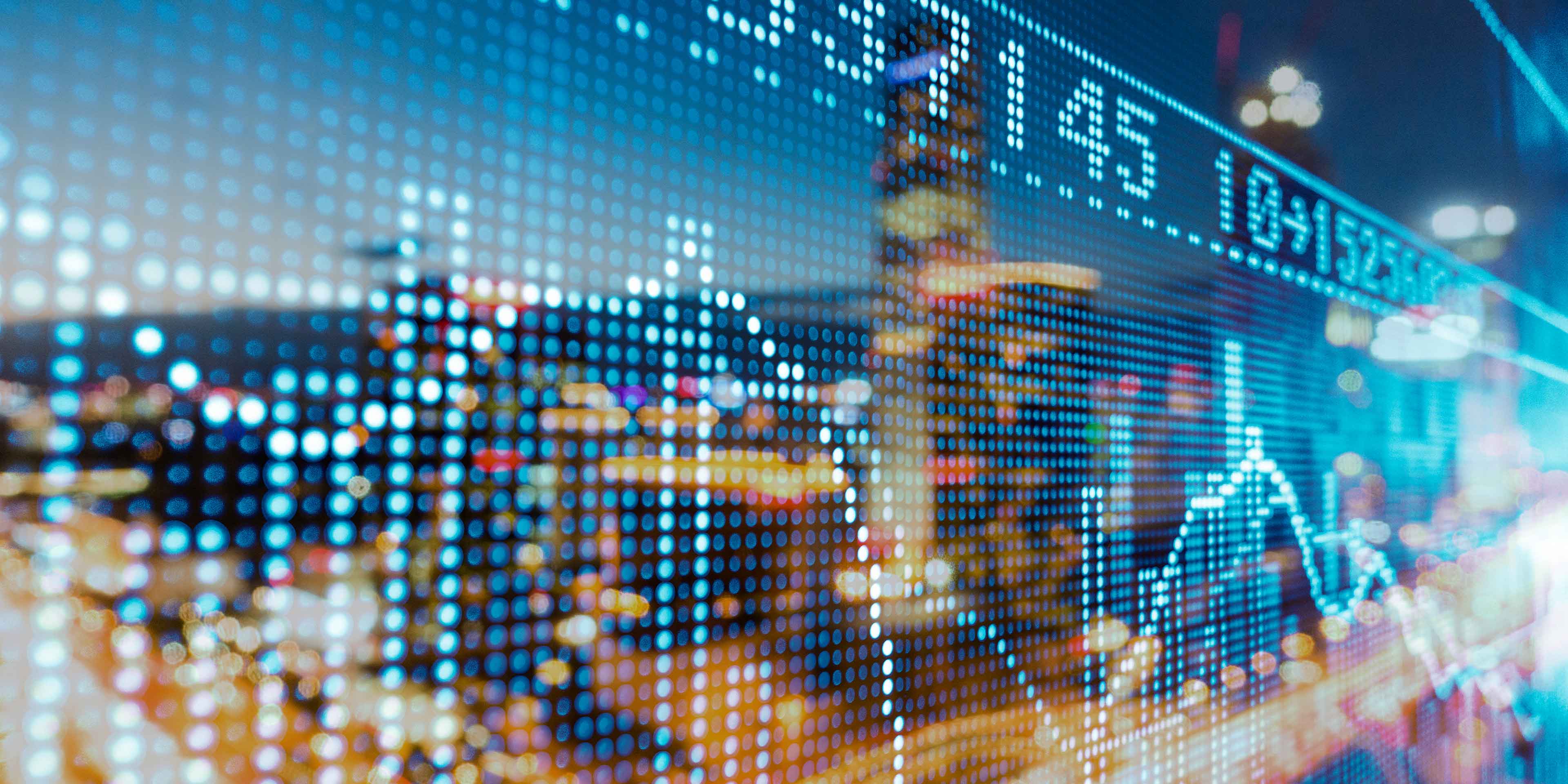 Financial Strength
Baird is strong, profitable and expanding capabilities to best meet our clients' needs. Because we're employee-owned, we have a personal stake in making sure we do things right. This drives the way we've structured, grown and continue to run our firm:
Five core businesses diversify our sources of revenue and broaden our capabilities for clients.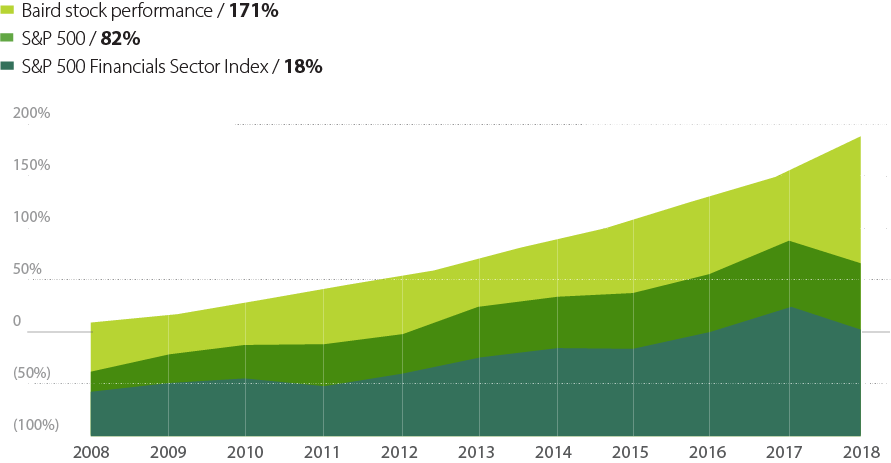 We are conservative in our use of debt and have significant unused bank commitments.
Our net capital is well in excess of regulatory requirements.
Baird offers client account protection in excess of SIPC limits through a special Lloyd's of London insurance policy.
Our inherent stability enables us to reinvest in our capabilities and resources for clients, even in down market environments.
Of course, our real strength comes from the trust and confidence our clients place in us, best exemplified by more than $211 billion in assets they have entrusted to us.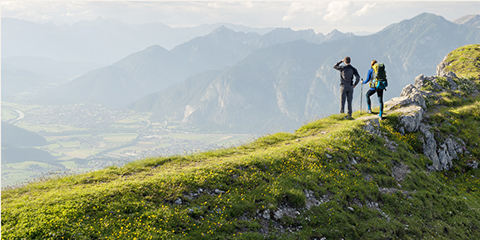 2018 Baird Annual Report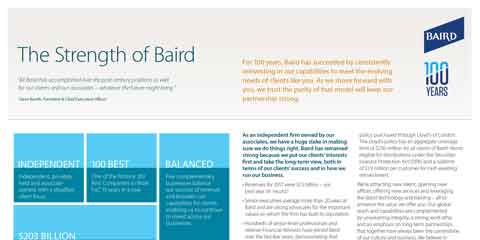 The Strength Of Baird